Basset Hounds Invade the 44th Annual Daytime Emmy Award Show

Fifty basset hounds were on stage on April 30, 2017 at the Daytime Emmy Awards Show held at the Pasadena Civic Auditorium. The hounds came from Daphneyland plus a few from the Basset Hound Club of Southern California. This was the first time the academy allowed dogs on stage and was a history making event.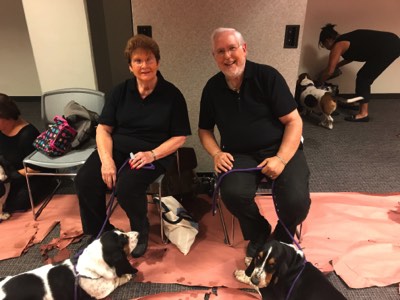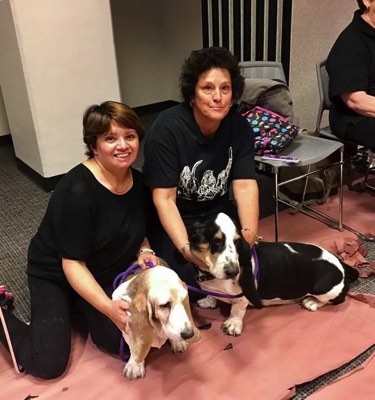 BHSC members Maria Bivins, Linda Ott, as well as Pam and Don Bullock along with their bassets Charolette, Ben, Sassy and Nadia waiting back stage at the Daytime Emmy Awards Show. To find out why we were invited check out the blog entry using the link above.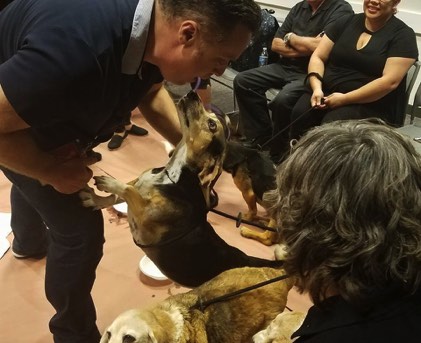 Producers Michael Levitt and Dimitra Molassi came back stage and greeted every handler and basset hound personally before the show.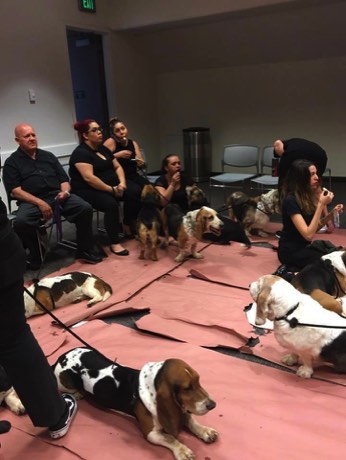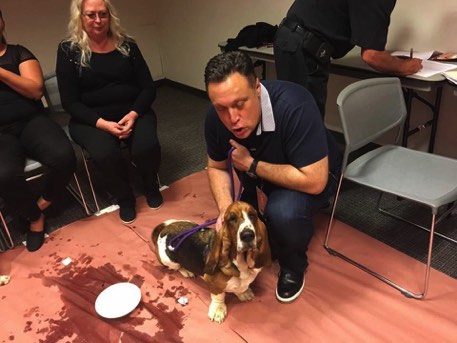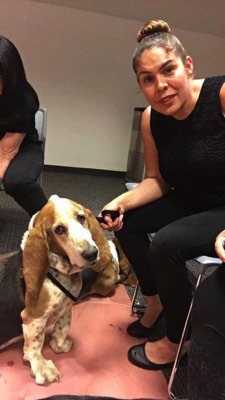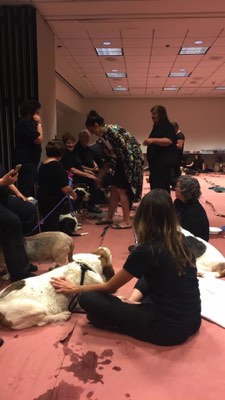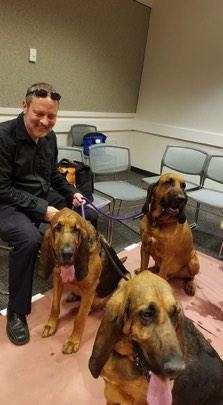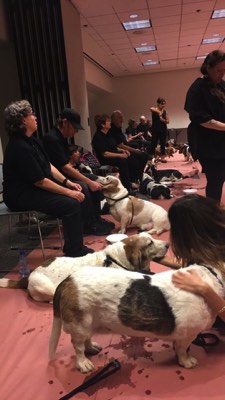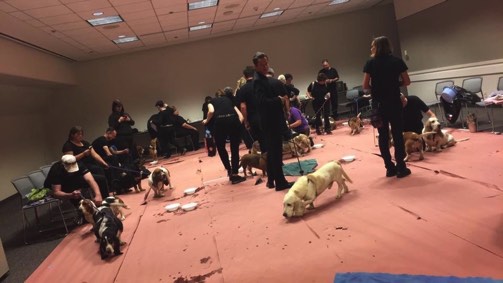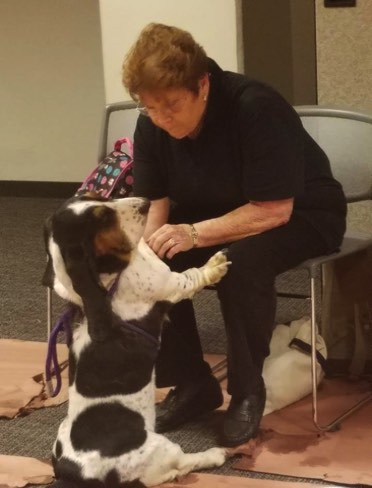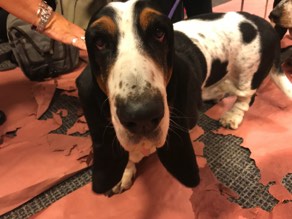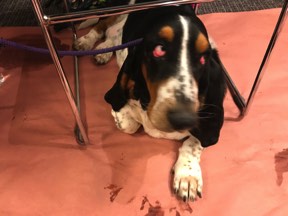 Photos of the hounds back stage. (The rosin paper on the floor was supposed to help protect the carpeting in the room.)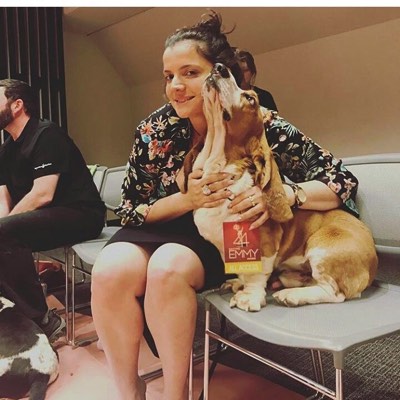 As with all shows, even awards shows, there is a rehearsal. The producers decided to include all the dogs and handlers just to make sure everything was well staged and the timing was right.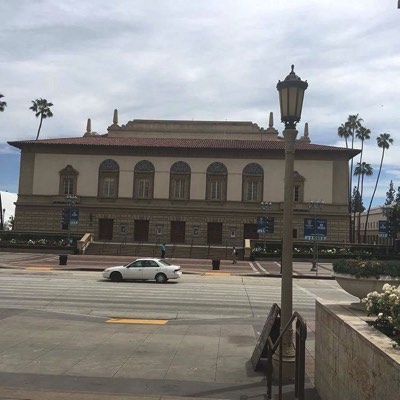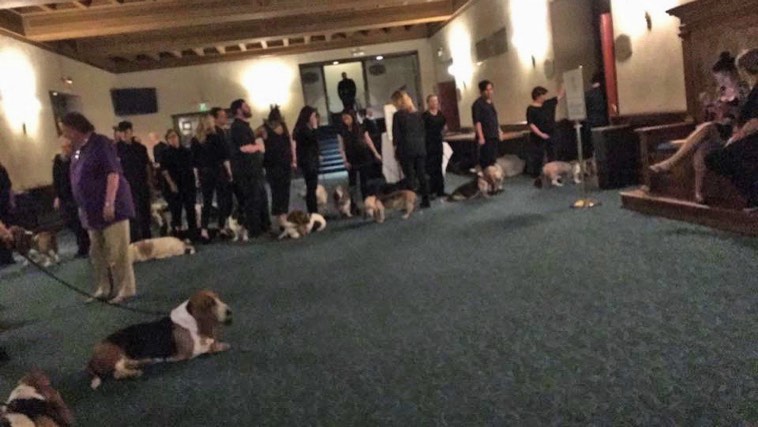 All the dogs and handlers gathered in the lobby of the Pasadena Civic Auditorium and divided into two groups.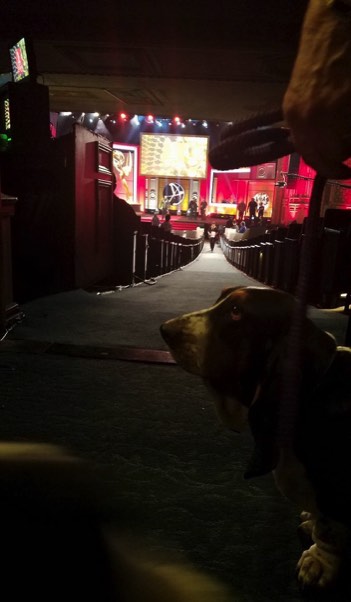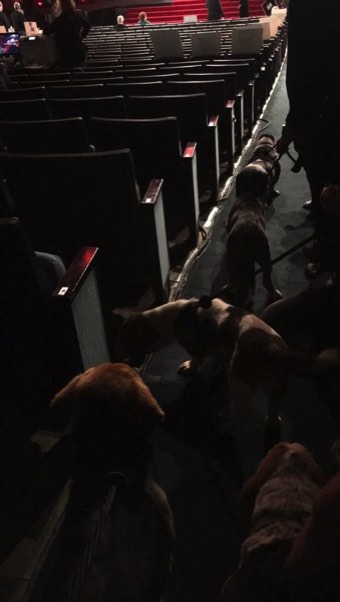 We all waited for the signal to walk down the isles and onto the stage.
Part of the group on stage after rehearsal.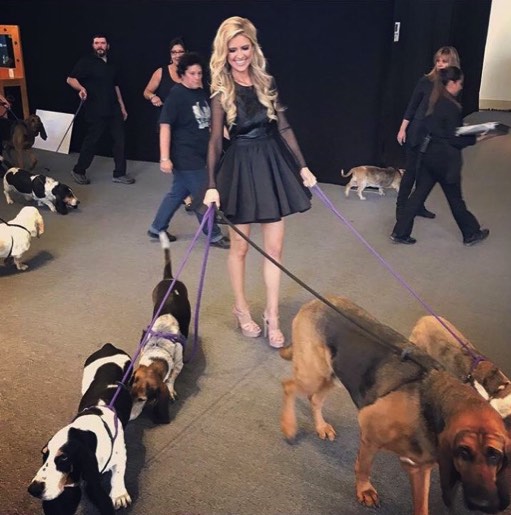 On our way back stage some of the hounds were discovered by Christina El Moussa from the HGTV show Flip or Flop.

Everyone on stage during the live broadcast on Facebook and Twitter. Unfortunately the Daytime Emmy Awards Show wasn't on television.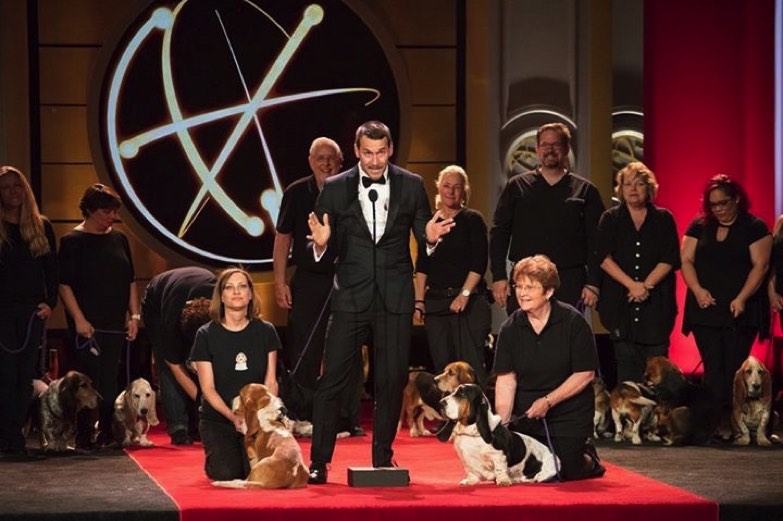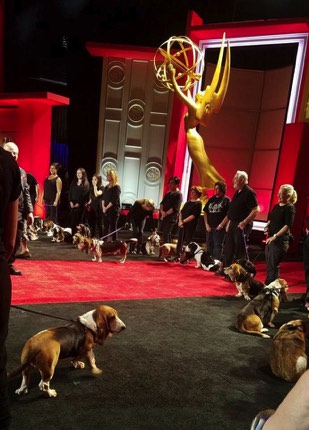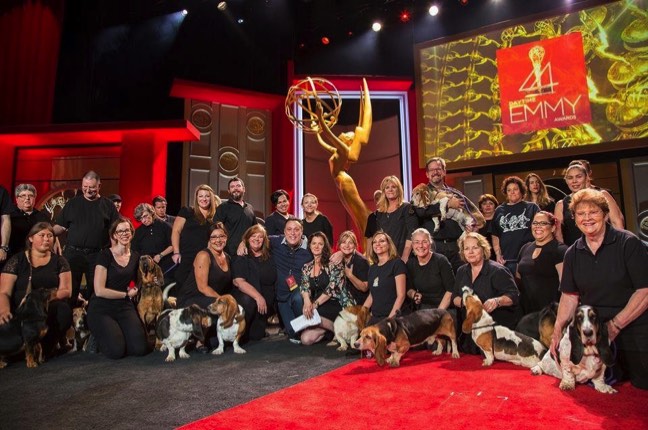 Club members, Dr. Cari Cannon with Frito and pam Bullock with Sassy during the live show.
There are other photos from this event posted in several locations all over the Internet. One is http://www.daphneyland.com. I've posted some additional photos below too. You can even see the segment of the program with the hounds on the Basset Rescue Network, Inc. at Daphneyland Facebook Page. The entire show can be watched online through the Daytime Emmy Facebook Page and on Twitter.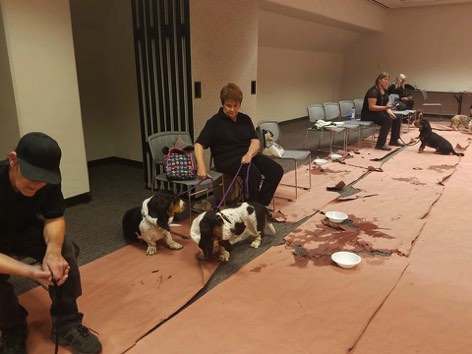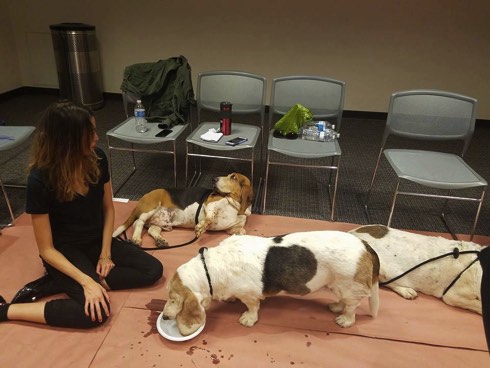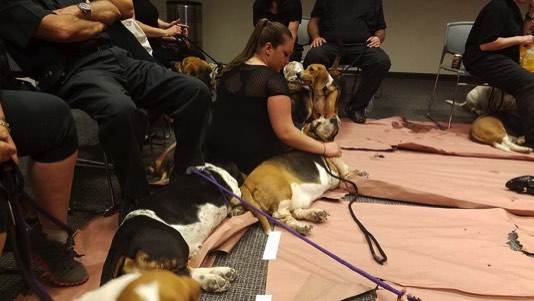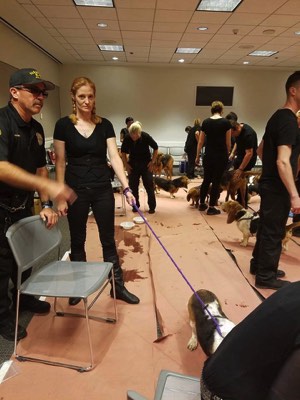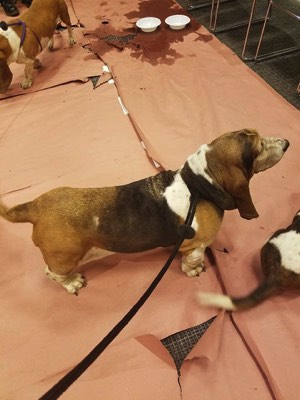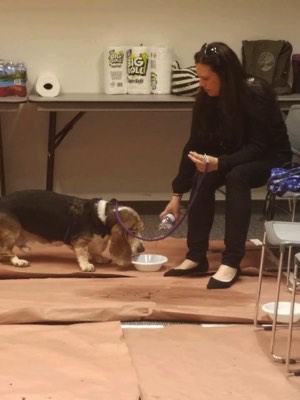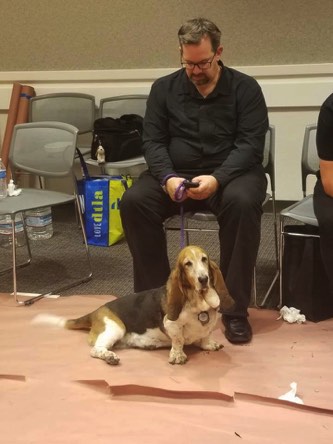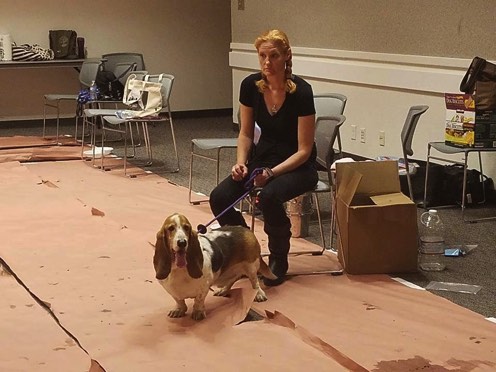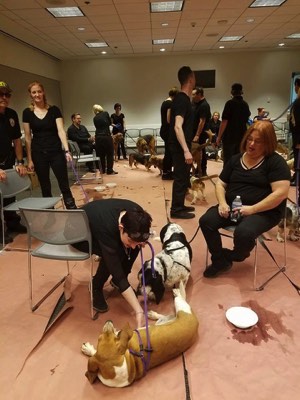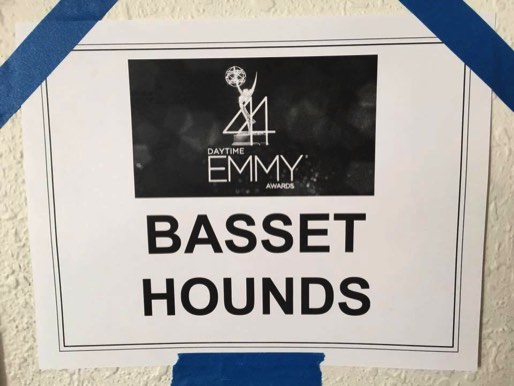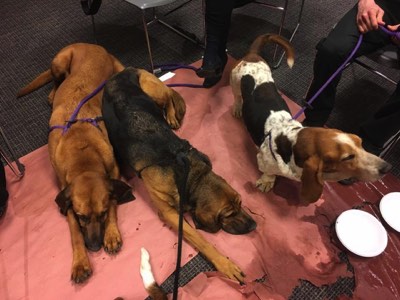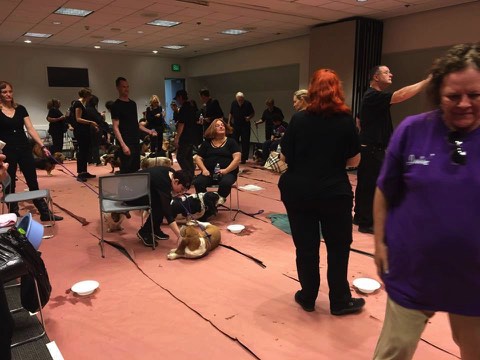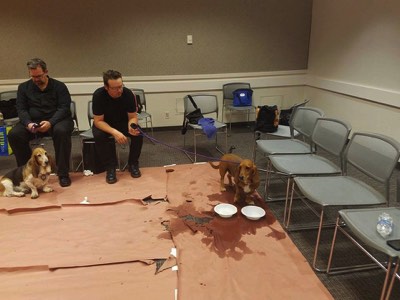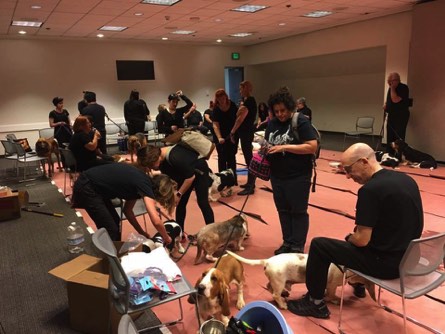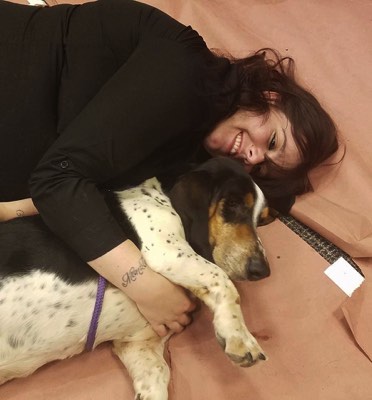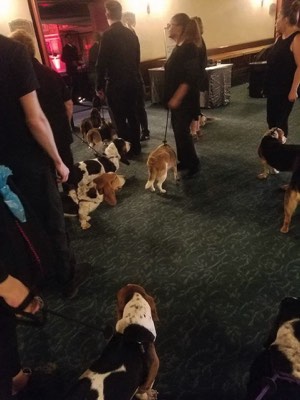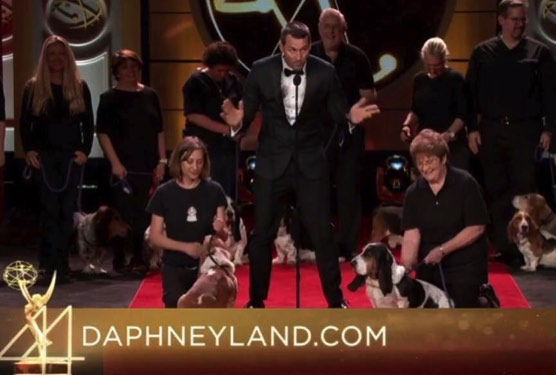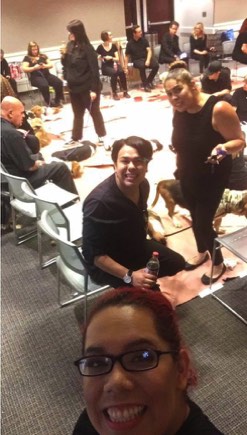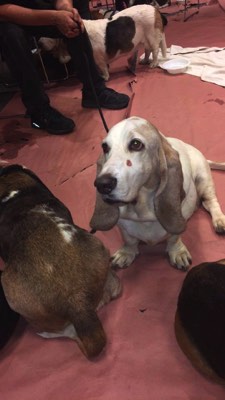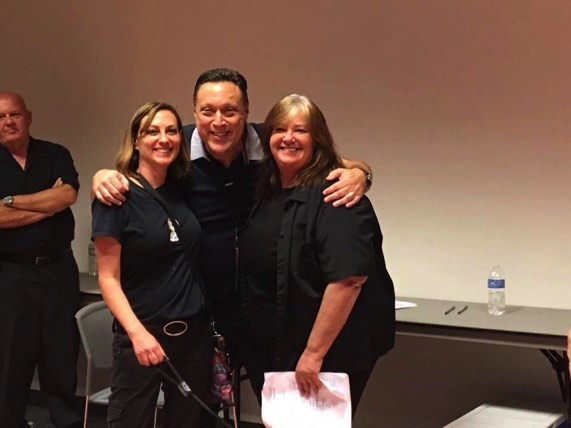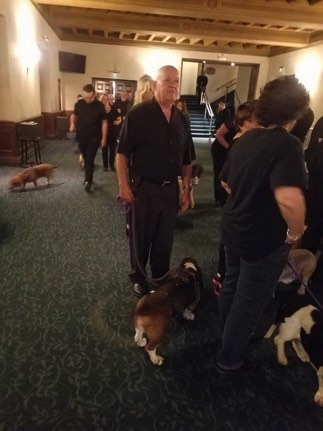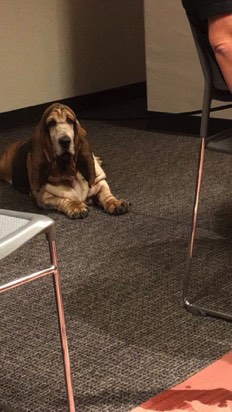 NOTE: All the photos on this page are Copyrighted © by the individual photographers. They may not be copied or used for anything else by anyone. We have included them here for the enjoyment of our BHCSC members and guests. Special thanks to the producers and the Daytime Emmy Awards for such a wonderful and well executed event. Thank you as well to Dawn Smith for including the BHCSC and some of our well bred basset hounds.