Basset hounds were bred to hunt small game, especially rabbits. Hunters used then to hunt rabbits on foot rather than on horseback. The AKC Standard for Basset Hounds describes a dog that is well suited for hunting in the underbrush with the hunters walking behind. They were first bred in France and some hunters in the British Isles imported them. That's where the basset hound we know today was developed. Basset Hounds came to the United States from England. (See History of the Breed for more information on the origin and purpose of basset hounds.)
Field Trials
It's all about performance.
Basset Hound Field Trials Explained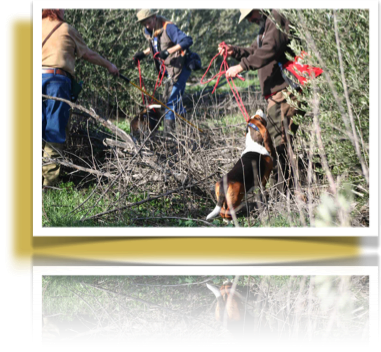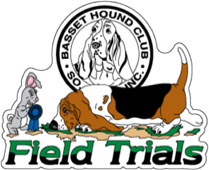 LINK: BHCSC Field Trial Video on YouTube
This video was filmed by our BHCSC President, Don Bulllock. Go on a typical field trial with the Basset Hound Club of Southern California. See what it's like to take your basset hound out in the field. This video explains the precess and shows examples of bassets out in the field.
We encourage you to come out to our next field trial.