The Basset Hound Club of Southern California, Inc. holds up to two matches each year. They are usually in the spring and/or fall but can be changed due to the availability of puppies. Our events are AKC Sanctioned B Matches that are open only to basset hounds. The match advertising for each match mentions the specific details on entries. Our matches usually include competition for veteran bassets (age 6and older) as well as puppies and young adults.
Matches are a great event for those who are new to the club and/or showing. They are much more informal than regular dog shows. Visitors can easily meet the breeders and owners. They can see what the breeders have produced recently and see some of the great veteran basset hounds owned by our members.
Since matches are for puppies they can be very comical. We never know what puppies will do. Besides they are all very cute.
Judging at matches is based on the written AKC Standard for basset hounds. The link at the right will take you to the AKC Standard for Basset Hounds.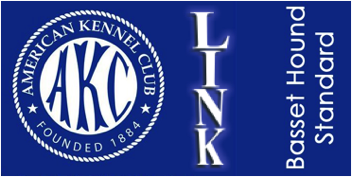 IMPORTANT FOR ALL PARTICIPANTS TO REMEMBER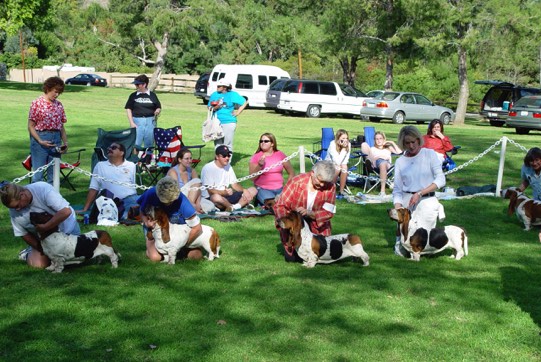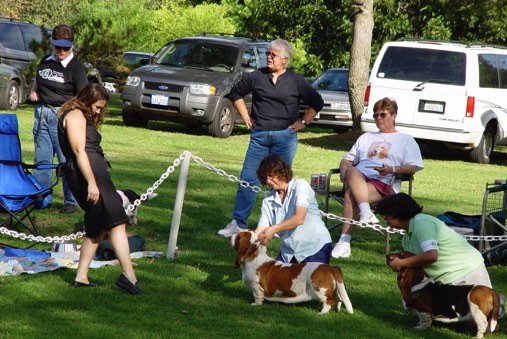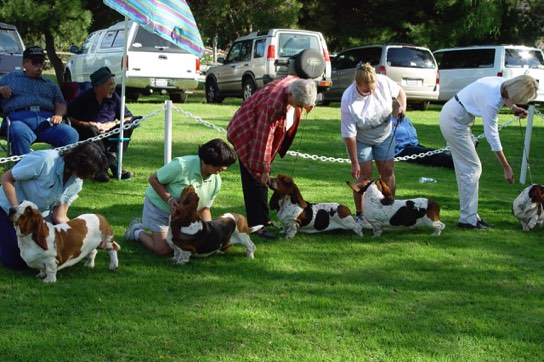 BHCSC Match - November 17, 2019
Match Chairman - Janet Hicks
Registration 8:30 a.m.
First match GSDBHC begins at 9:00 a.m.
Judge for San Diego is Michelle Quesada
BHCSC match will follow 15 minutes after completion of first match.
Judge for BHCSC is Curtis Freeling
After the matches are finished, lunch will follow and BHCSC awards will be presented. Check match flyer for lunch details.
Place: Hacienda Park in La Habra Heights (see map below) ATTENTION --- For those coming from the north Hacienda Road is closed north of the park. The following information from Sue Shoemaker should help:
The best way in is to take Fullerton off the Pomona Fwy and go south to East Rd. Take East Road west to Hacienda then a quick right on Hacienda and drive north to the park entrance.
Please NOTE:
BHCSC Annual Awards (2018-2019) presentation will happen sometime after the matchs.
Entries for both the BHCSC and GSDBHC B Matchs are open to all AKC registered dogs WITH or WITHOUT major points that are not Champions of Record. They will be eligible to be entered in all classes. Champions may be entered in Veterans classes ONLY. ‭Professional handlers may Only handle dogs that they are listed as owners.‬ If there is any question of age or ownership proof will be required.‬ The San Diego match will go first and BHCSC will follow. Lunch and BHCSC's award presentation will follow the two matches. A copy of the match flyer will be distributed to all members along with the November Basset Tales.
The following link is to the map and directions for Hacienda Park in La Habra Heights, CA which is the site of our matches.
NEW UPDATED FLYER WITH RULE CHANGE
NOTE: The information below is all that the webmaster knows at this time.
NOTE Rule Change: Puppies with major points are eligible to enter both matches.