This page will provide information on new litters from our Member Breeders. Those who are interested in a basset hound puppy are encouraged to look here for information on new litters.
Our members do not breed puppies very often. They usually breed when they are getting ready for their next generation of dogs for the show ring. The vast majority of the breeding stock used by them are basset hounds that are AKC Champions. A list of our Member Breeders can be found on our Member Breeders page. All of our member breeders have agreed to follow our club's code of ethics.
All information contained herein is intended to assist persons attempting to obtain or research a purebred dog.  All listed contacts are members of BHCSC and are expected to follow the club's Code of Ethics and breed as close as possible to the American Kennel Club Standard for Basset Hounds. Please do your due diligence in selecting a breeder if you plan to buy a puppy.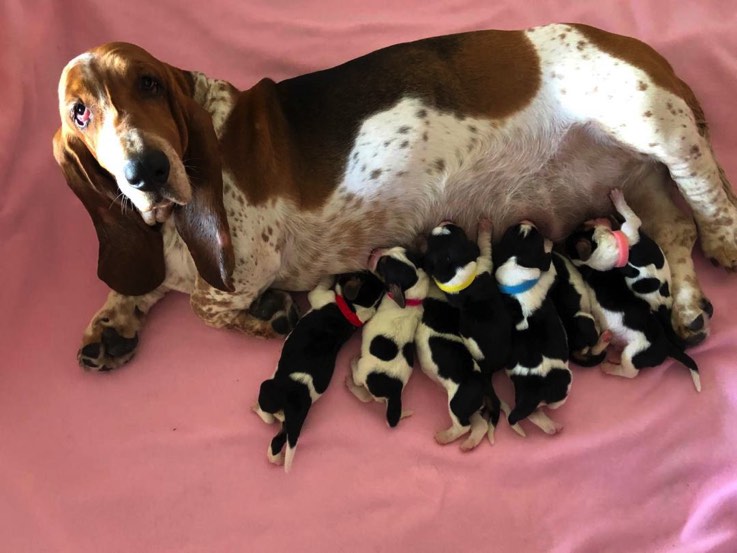 Wildflower Basset Hounds
(Arizona)
Julia Sarah
POLLY PUREBRED BASSETS and WINDSOCK BASSETS are proud to announce the arrival of 6 puppies January 26, 2019 – 5 males and 1 female. All are red/white in color. Father of the litter is CH Windsock's Whittle Max Immelmann, and the Mother of the litter is CH Fire Opal Annie Filanc.  A family photo of the litter is shown below.  Since 1994, Windsock Bassets has bred 41 AKC Champions, and this litter at 9 weeks were evaluated as all being of show quality.  Also, the puppies have been AKC registered, microchipped, received their puppy and rabies shots.   For more information and photos, contact Polly J. Filanc at (951) 696-7648 or by email at: pjfilanc@verizon.net. You may also contact Kay Haggard at (310) 465-9560 or by email at windsockbassets@cox.net.
POLLY PUREBRED BASSETS and WINDSOCK BASSETS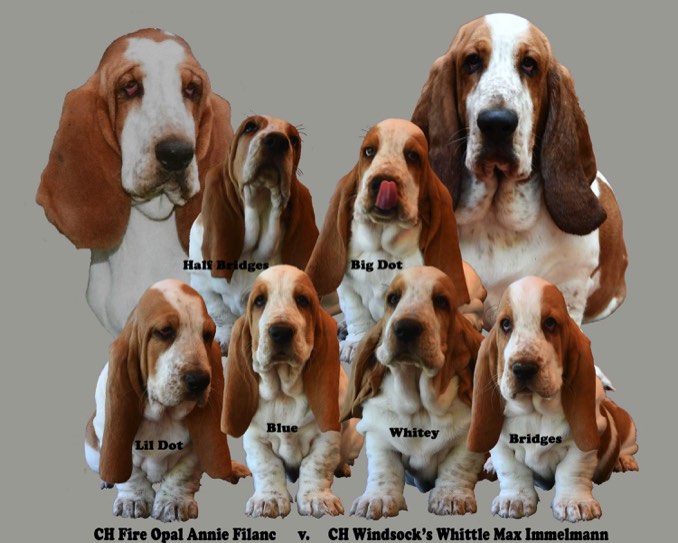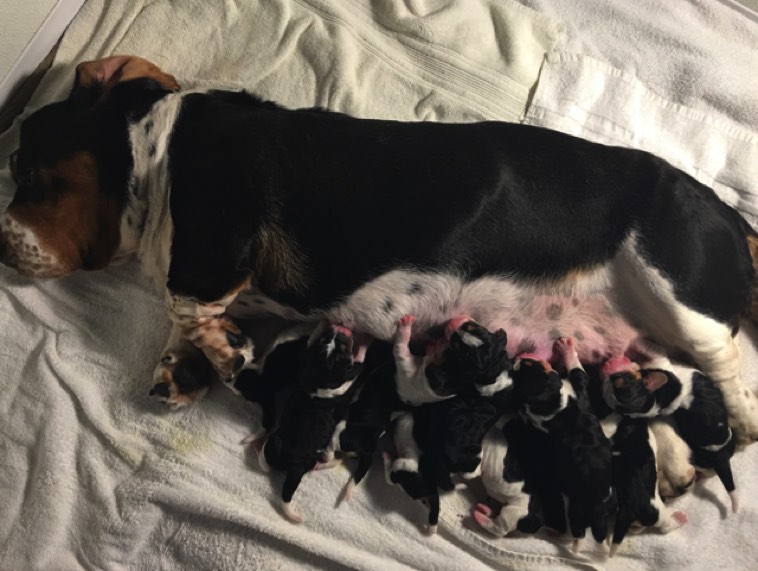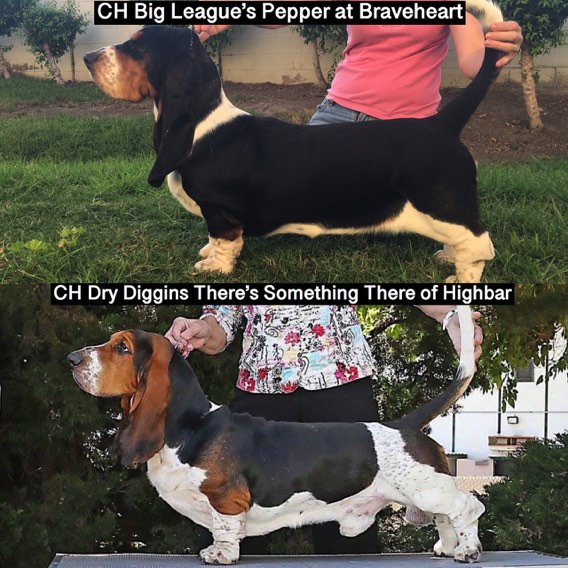 Braveheart Bassets
Dana and Mitch Skaff