Our BHCSC Board of Directors has clarified our Club's Purpose in the following statement:
The BHCSC encourages the betterment and enjoyment of basset hounds:
• By encouraging basset owners to PROMOTE and NOT EXPLOIT the basset hound breed.
• By raising awareness in the public and basset hound owners of the principles of responsible dog ownership and providing education in the characteristics of the basset hound breed to prevent misunderstandings which can cause a basset to end up at a shelter or in rescue.
• By organizing American Kennel Club (AKC) sanctioned matches and basset hound specialty shows on an annual basis. These events focus on conformation but may include other AKC events such as obedience, rally, etc. Competition at the specialty is for points leading towards championship titles and other titles awarded and described by the AKC.
• By encouraging basset competition in conformation, obedience, tracking, field trials, rally, agility and other events and to offer prizes for such competition.
• By encouraging basset hound owners and especially all basset hound breeders to recognize the well accepted AKC Standard for Basset Hounds for the conformation of basset hounds.
A. THE PURPOSE OF THIS CLUB SHALL BE TO ENCOURAGE AND PROMOTE THE OWNERSHIP AND BREEDING OF PURE-BRED BASSET HOUNDS; AND TO DO ALL POSSIBLE TO BRING THEIR NATURAL QUALITIES TO PERFECTION BY WORKING FOR THE CONTINUING IMPROVEMENT OF THE BREED.
B. TO DO ALL IN ITS POWER TO PROTECT AND ADVANCE THE BEST INTERESTS OF THE BREED BY EXAMPLE AND EDUCATION; BY ENCOURAGING SPORTSMANLIKE CONDUCT AT DOG SHOWS AND TRIALS; BY COOPERATING WITH SHOW HOLDING ORGANIZATIONS; AND BY OFFERING PRIZES.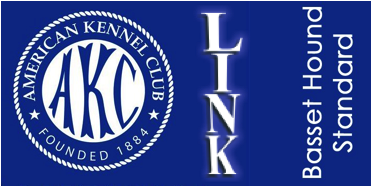 Note: BHCSC, Inc. is a not-for-profit 501(c)(7) organization.
By Don Bullock
If breeders like those who are members of the BHCSC, other local basset hound clubs and the Basset Hound Club of America didn't continue producing litters our breed as we know and love it would soon disappear. Our club was founded to help protect and promote our wonderful breed. Our club's purpose is what the club is all about.