The information below was provided by the Show Secretary. It is presented exactly as it was emailed to the webmaster. She reserves the right to make changes in case of mistakes in the information as presented here. Those who have entered basset hounds into one or more of these shows should expect the Judging Schedule by mail as usual. This page was created as an convenience to all who are interested. NOTE: Links to copies of these lists in pdf format that is printable are located at the bottom of this page.
BHCSC 2019 Specialty Entries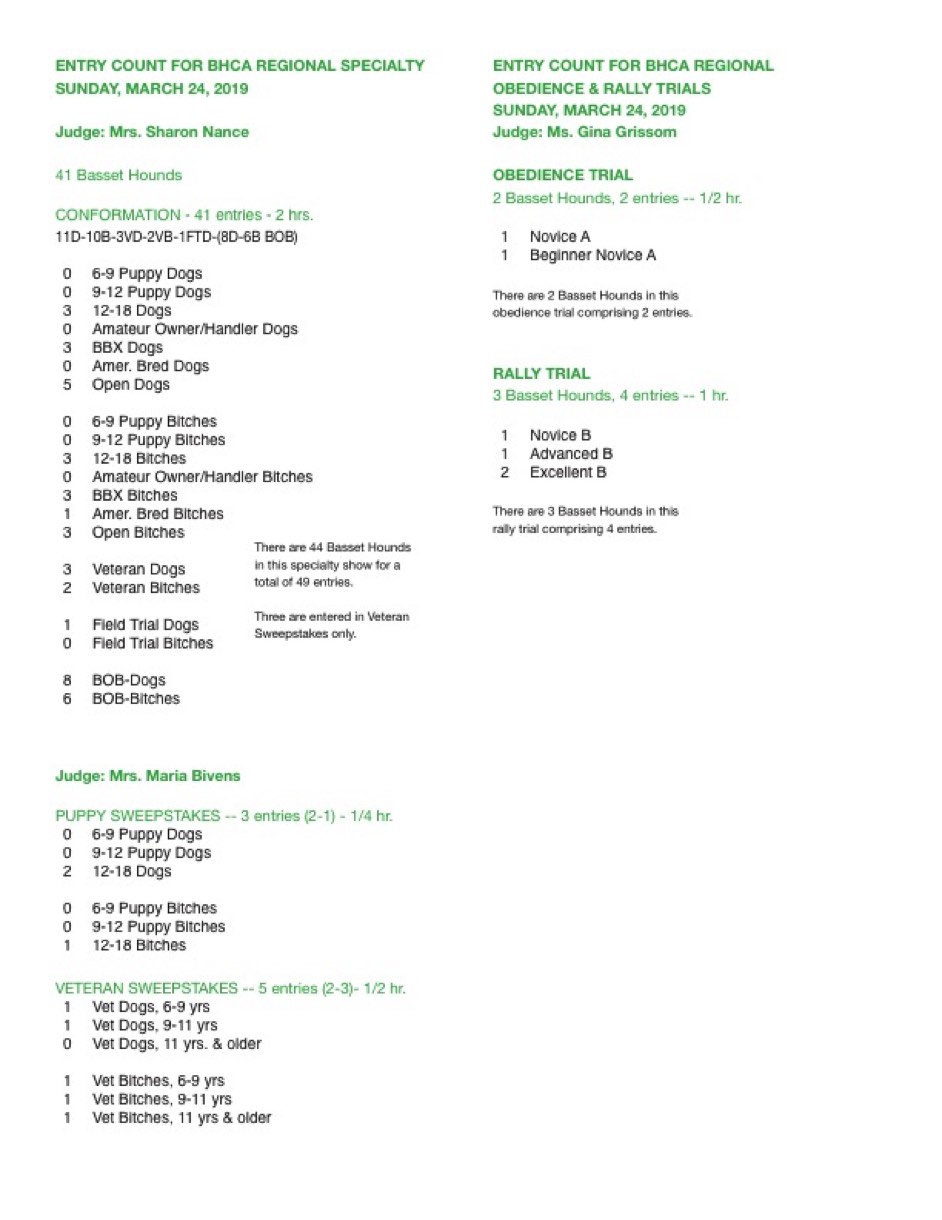 If you cannot access the premium list, or wish to have it mailed by snail mail, please contact Eileen Parr the Show Secretary.
If you wish to print the premium list, print on 8-1/2 x 11 paper using the landscape feature. Then just put the pages back to back. For those who have duplex capability, check two-sided and short-edge binding or landscape mode.
Eileen Parr, BHCSC Show Secretary
18780 Munsee Road
Apple Valley, CA 92307
760-946-9048 or cell 760-617-6690
The following files can be downloaded and printed: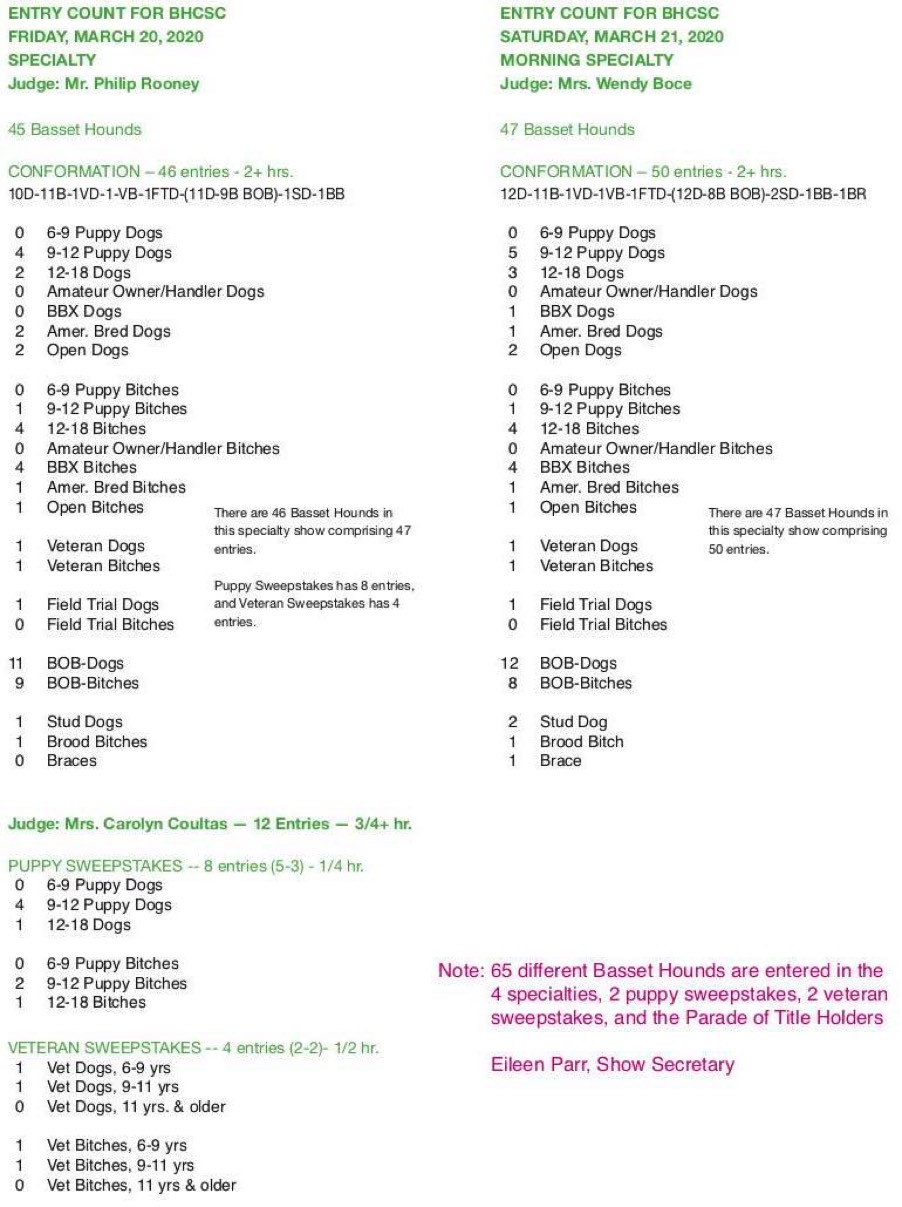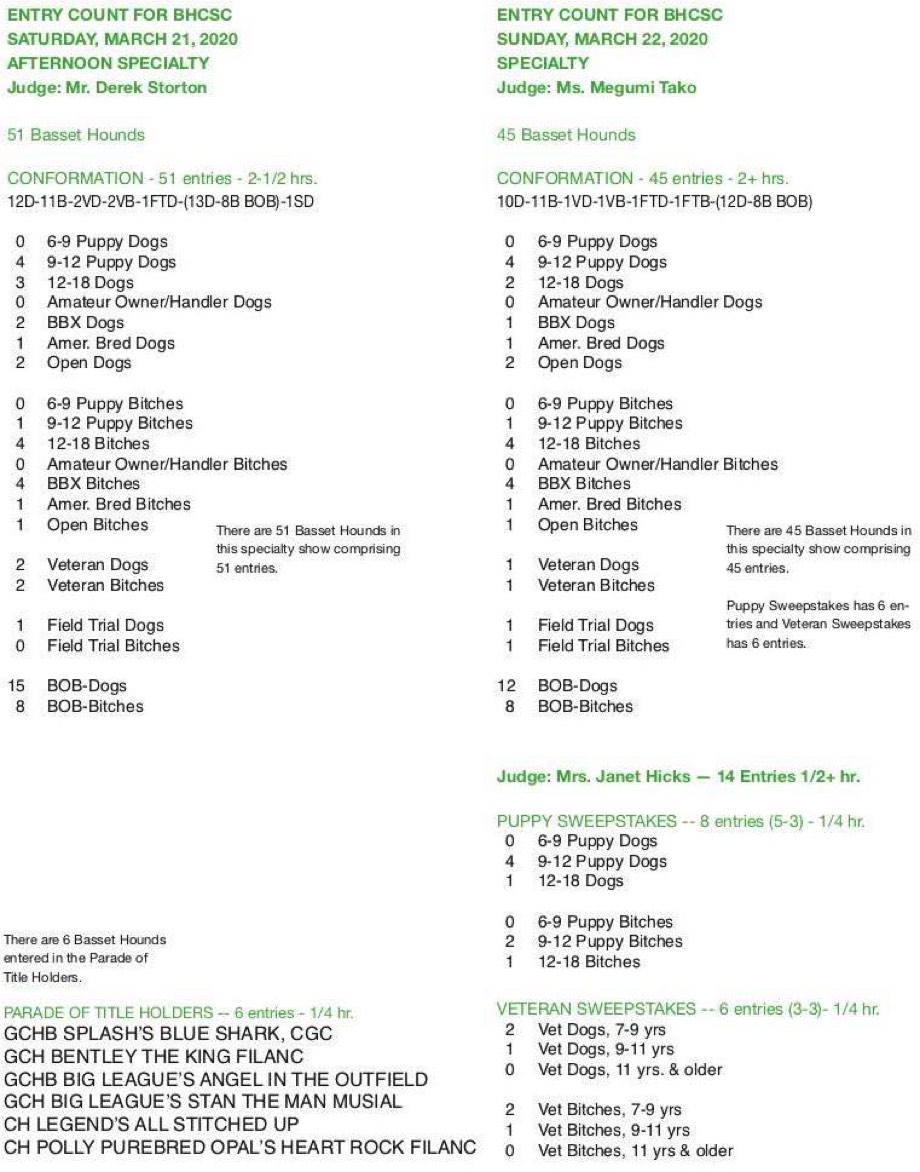 NOTE: These lists were updated by Eileen Parr at 11:00 A.M. on March 7, 2020