FOOD
for
2023 BHCSC Specialty
Weekend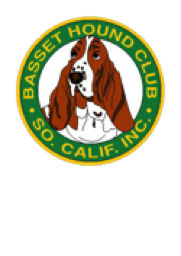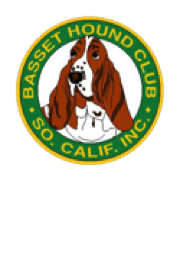 SATURDAY LUNCH
BBQ
SUNDAY LUNCH
CORNER BAKERY
See more detailed food information below.
RESERVATIONS ARE NECESSARY
Reservation Deadline - March 20, 2023
Saturday
Judges & Exhibitors Yappy Hour
Held on the show site!
RESERVATIONS ARE NOT NECESSARY
After the show is over we'll all get together.
More details coming.
All Basset Hound Club of Southern California members are asked to bring a breakfast item to share with everyone. both mornings.
For more information contact
Lauren Powell or Candis Holman


Note Change Below
for
SOMETHING NEW


There will not be a dinner this year.
Donations for this Yappy Hour will be greatly appreciated.
See the Meals Reservation Form for more information.
More Detailed Food Information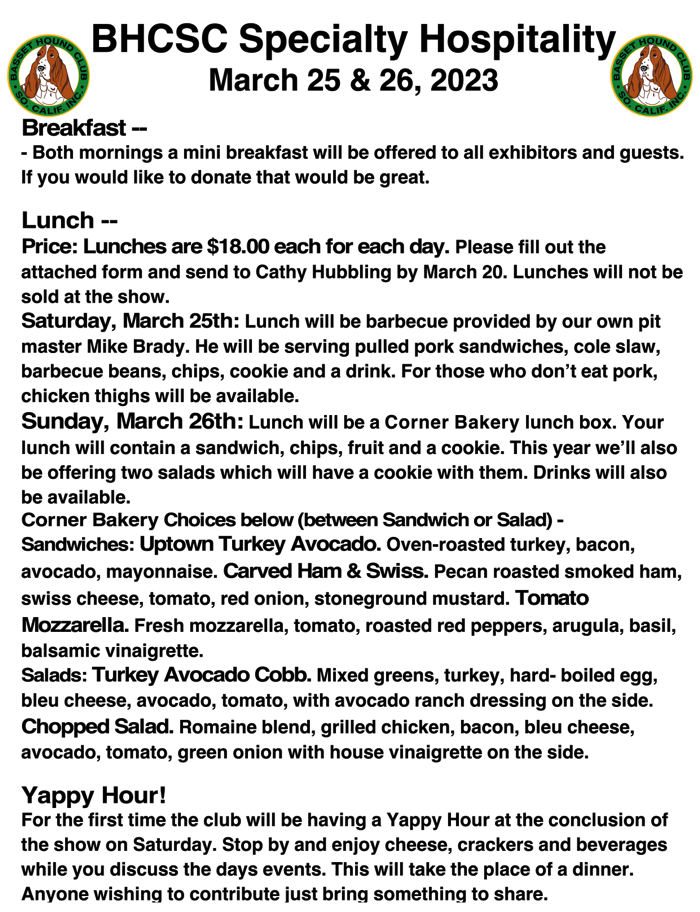 Please fill out a form as indicated on the form.
Meals will NOT be sold at the show.
There will be NO exceptions.
NOTE: This form should print OK on all computers, tablets and phones. If you're having difficulty please let the webmaster know by email. (CLICK HERE)
NOTE: This form should print OK on all computers, tablets and phones. If you're having difficulty please let the webmaster know by email. (CLICK HERE)